Basics Bonnell Spring Mattress - SINGLE
Regular Price
$
149
Special Price
$
139
6 payments from NZ $23.17 with
What's this?
Please note: Additional charge will be applied for rural area.

FREE
What Other People Also Bought?
Basic Mattress Series uses quality bonnell springs to provide medium firmness which helps the mattress to better retain its shape. Our Basic Mattress comes padded with comfy foam and is upholstered with knitted polyester fabric. The beautifully wrapped cover has a lovely pattern that adds a lot to its appeal.
It is meant to offer much better sleep at very little cost. Hmmmm...there is no better place than home!
PLEASE NOTE: Warranty is covered under conditions of proper use and care via guided instructions. It takes approximately 72 hours to completely unfold from vacuum packaging! Bed base is NOT included!
DISCLAIMER: We do NOT accept return or refund for all mattresses due to hygienic concerns - please do NOT buy now if you disagree with this disclaimer!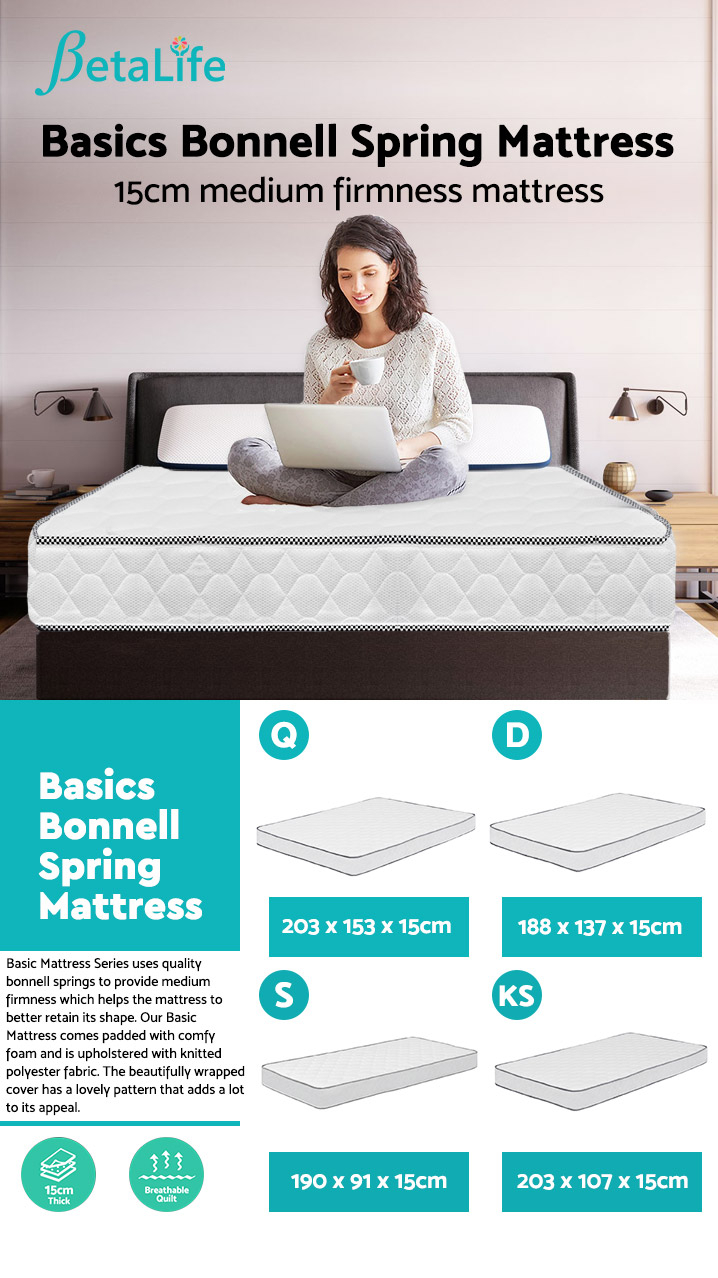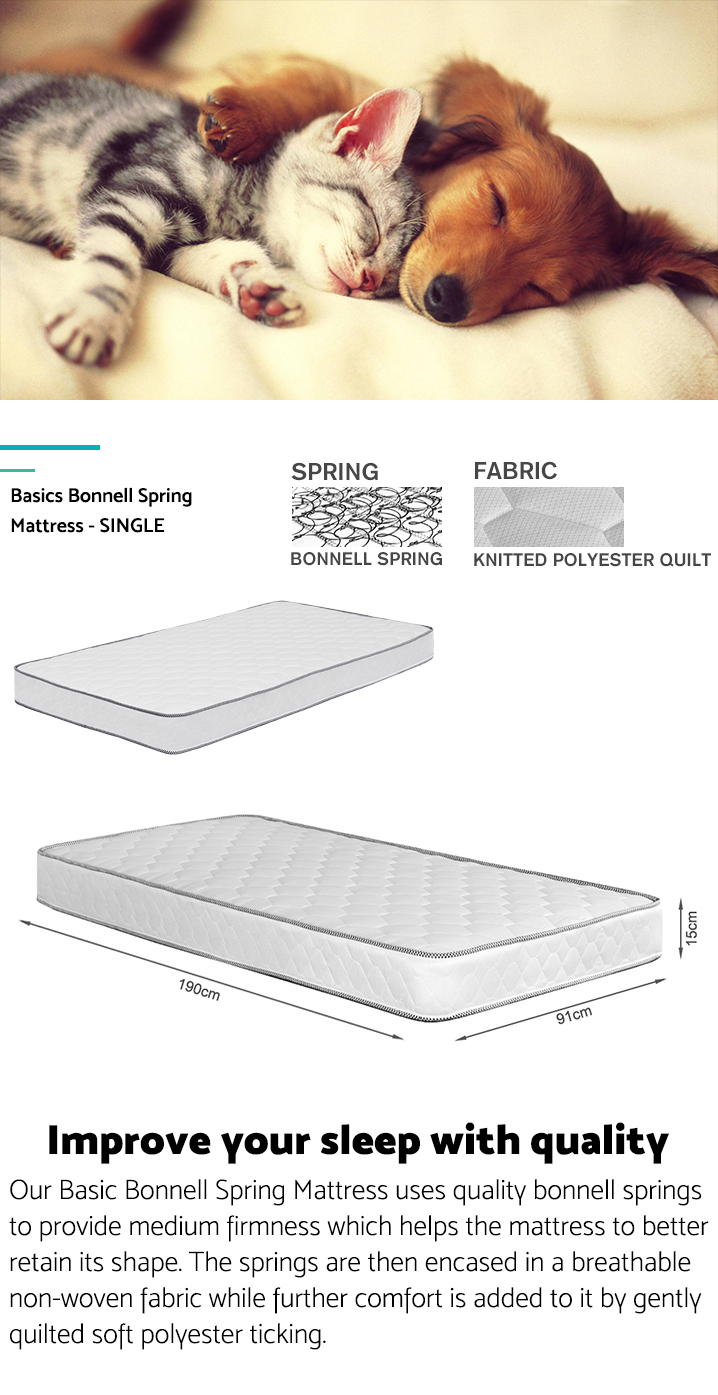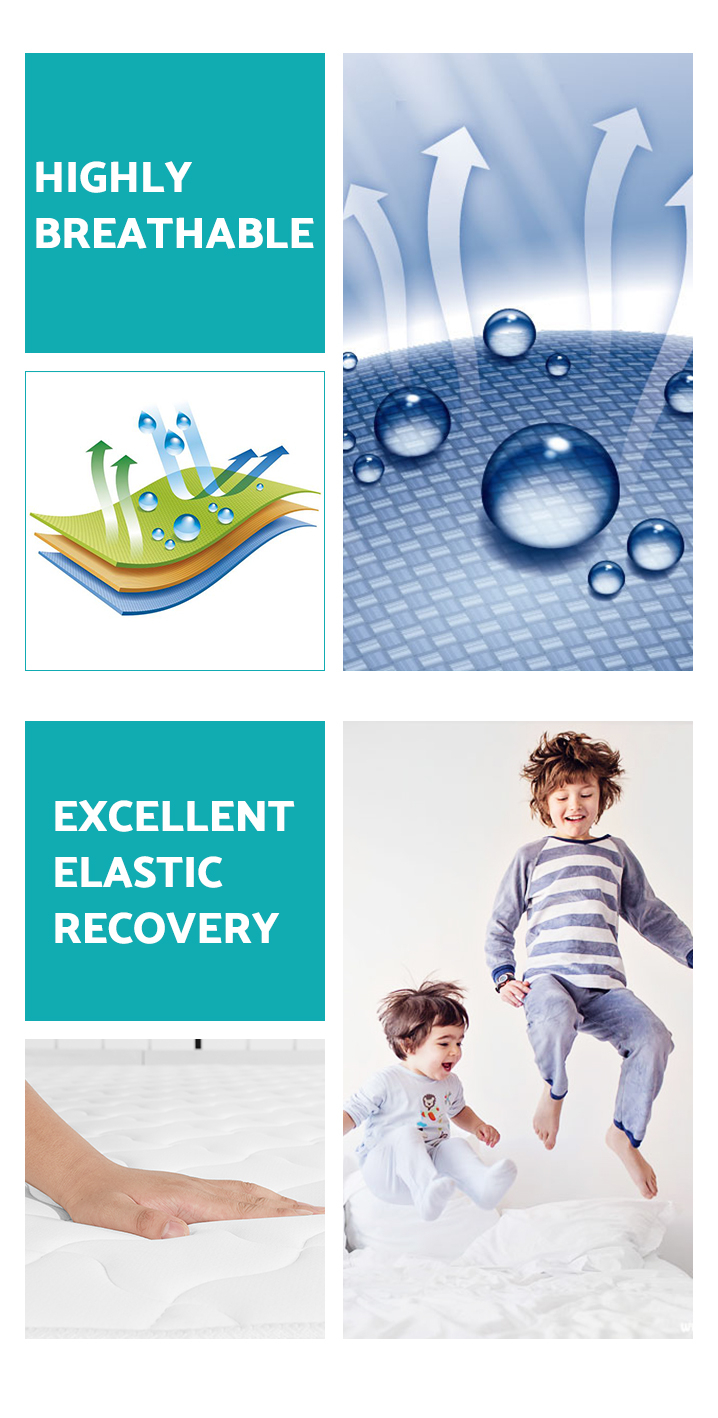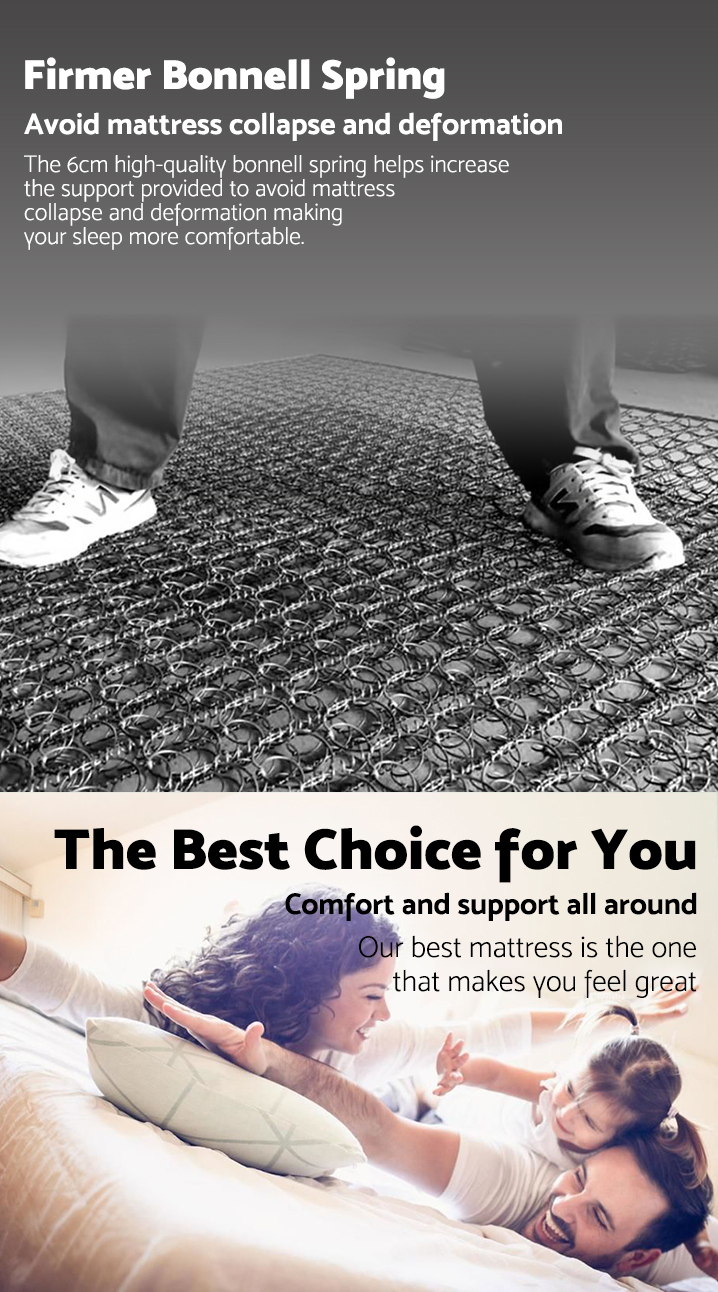 100% Brand New Basics Bonnell Spring Mattress - SINGLE
Quality made bonnell spring
15cm thickness medium firmness mattress
Quilted with breathable material with soft touch
Padded with comfortable foam
Most cost efficient vs quality choice
Economical & practical
Perfect kids bed and starter mattress
Comes with handy vacuum packaging
Fits standard single bed
Product Dimensions (L W H): 190cm x 91cm x 15cm
Package Dimensions (L W H): 30 x 30 x 98cm
Produce Weight: 13.1kg
Package Weight: 15kg
Mattress Thickness: 15cm
Material: Metal bonnell spring/ Foam / Knitted polyester quilt
Firmness: Medium
Series: Basics
Warranty: 12 Months

Package Contents:
1 x Basics Bonnell Spring Mattress - SINGLE